As the pandemic has shifted work trends, businesses must continue to be agile, set employees up for success, establish safety measures and discover the new normal. We wanted to share a few ways we are adapting within our company as well as provide some insight into how work trends are evolving. 
According to Gartner analysis, 48% of employees will work at least part of the time in a remote environment after being allowed back into our offices. But how will this look? It will all depend on your company and the work environment that you want your employees to have. However, encouraging employees to work from home, at least part of the time, will help stop the spread of COVID-19 around the office, and it will also help prepare your company if a similar situation arises.
At Swoon, we're offering a work from home extension option for the remainder of 2020. Offering this extension allows our employees to make a conscious decision about what would work best for them and their families—keeping safety and comfortability a top priority.
Employers played an expanded role in an employee's mental well-being throughout the time of social distancing and working from home. This has ultimately changed the way employers view the employee experience. You may have started to focus on increasing your employees' social engagement and morale, which in turn helped increase productivity and reduce burnout. This is something that most companies should continue to implement, even with offices being open.
At Swoon, to improve moral, we implemented Innovation Kitchens (IK Breaks) and will continue them for the foreseeable future. They have been a great way to increase morale, involve the entire team and make sure employees take breaks throughout the day. Some examples of what we've done in the past include:
Workout – A 30-minute workout to get us all motivated and finish our day out strong.
Yoga – A Slow-Flow Yoga class hosted by an old pal of Swoon, a certified yoga and meditation teacher.
Dance Party – A DJ set put on for our team to socialize and have some fun.
Full-Body Strength – A 30-minute full-body strength workout led by one of our respected Armed Services members who also happens to be the sister of one of our Swooners! Click here to see her page.
Flower Arranging – A how-to on arranging a simple bouquet that you can pick up at your local grocery store.
Tiger King Trivia – Most of us binged the whole thing, so of course, we had to have a friendly competition around it.
Foreign Language Class – A class around learning a few pleasantry words in Russian, Spanish and Polish.
Now, more than ever, transparency has been a huge factor in employee morale and happiness. Being transparent in company decisions leaves out any question about what will happen in the next few months. It allows your employees to prepare and feel supported during these unknown times.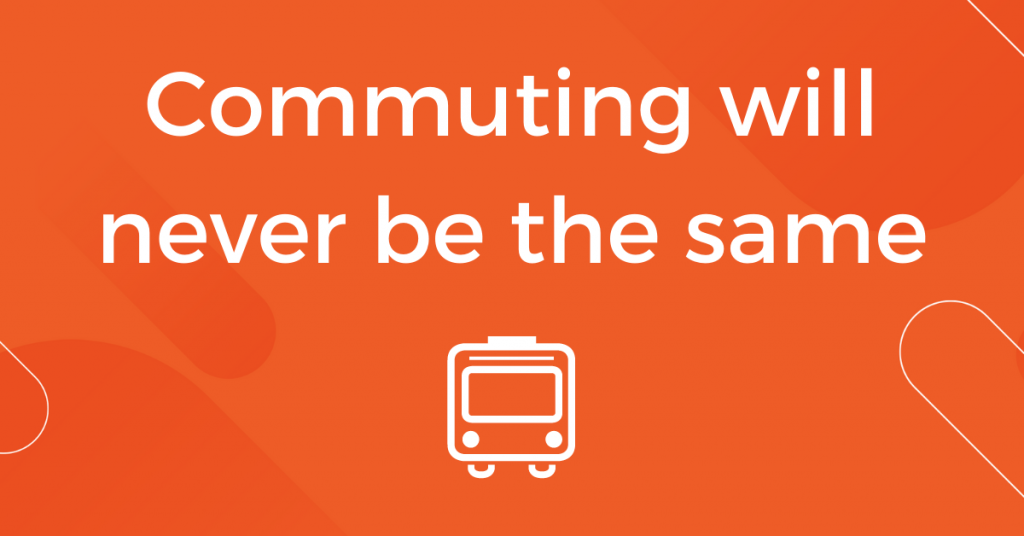 This will be true for larger cities where most people use public transportation. It's doubtful that we'll see crowded buses, trains and metro stations during peak hours anytime soon. Why will it be this way?
Many people will be wary of using public transportation unless it's necessary.
Organizations will start to stagger their shifts.
Many employees will still work from home at least part of the time.
Public transportation will have limits and regulations to follow.
Of course, most of us are longing for some face-to-face conversations with our coworkers! We miss the times of being in the office and being able to have connections with those around us. How can we get our employees the time with their coworkers while still being safe? Well, workplaces will need to impose new elements into the office. You'll need to figure out how to protect your employees and mitigate an outbreak from happening. The office of the future may look very different and might include:
Getting rid of open floor plans
Adding plexiglass sheets around desks
Reconfiguring desks to be 6 feet apart
Shifts for communal spaces such as bathrooms and break rooms
Dedicated office entrances and exits
Temperature checks at entrances
Removal of common seating areas
Staggering shifts
Rotating work from home days and in-office days, so fewer employees are in the office at one time
Having employees wear PPE
Increasing sanitation measures
Increasing video meetings and reducing in-person meetings
In addition to offering the work from home extension at Swoon, we're also allowing the ability for employees to come into the office if they wish to do so. So, what steps is Swoon taking?
Getting rid of the open floor plan and creating desk spaces
Increasing sanitation efforts and requiring PPE to be worn
Having all employees clean out their desks to ensure they can be deep cleaned at the end of each day
Having flexible start and end times to make it easier on those who use public transportation
This is the time to go back to the drawing board and say, "what works for our organization and what doesn't" and utilize those points to make changes as you see fit. It's also going to be more critical now that as a leadership member, you're as transparent as possible. Let your employees know what is going on and what steps are being taken. This way, the next few months go as smoothly as possible.