April Contractor of the Month- Adam Jennings
April's Contractor of Month is Adam Jennings, a Digital Asset/Rights Manager at Swoon's business and employment-oriented service client in San Francisco.
Adam was first Swooned by Maggie when he was on the job market in Sunnyvale, CA. She reached out to him about a role at our client, which just so happened to be a company he had wanted to work with for quite some time.
"Working with Maggie has been great. She is my first point of contact for everything, routinely helping me and pointing me to the right people when I have questions," said Adam.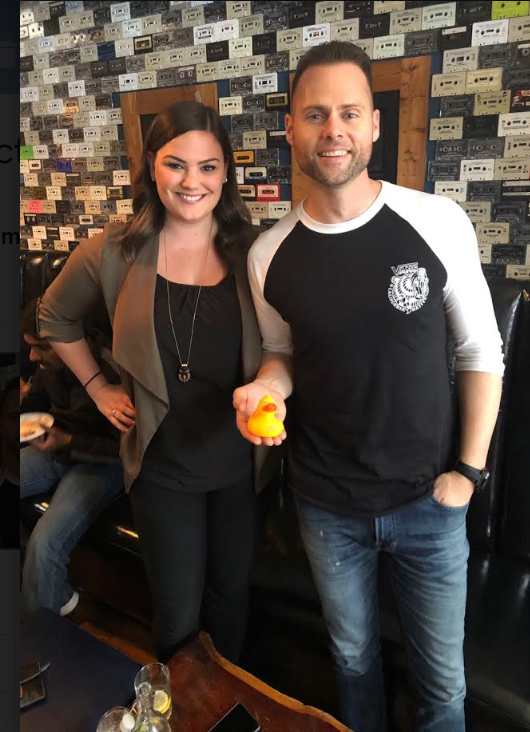 He started at the client as the Head of Registration for their flagship conference, then joined the Center of Excellence team, and ultimately landing his role as the Digital Asset/Rights Manager where he is currently working.
In his role, Adam has worked to help develop and launch two internal tools that work and help to store and share the photography, videos and other collateral for all marketing campaigns. His hard work has led him to talks with his team about the opportunity for his role to convert to a full-time position this summer.
His favorite part about his job and the company is the culture;
"It is the first place to truly feel like home. Culture and integrity are bred and instilled by the leadership in place. Some companies use it as a tag word or selling point, but here, they really own their culture and respect peoples' values. We really are in it together," Adam says.
FUN FACT: Adam enjoys golfing and loves attending music festivals. He went to the Stagecoach country music festival this month, and frequents southern California to continue his love for surfing.
Congratulations on all your achievements, Adam!